ITPEC News 2015-03-27
Next ITPEC Top Gun Program will be held in February 2016!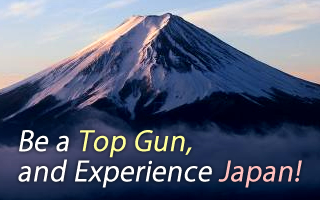 The next Top Gun Program has been decided to be held in February 2016.
Information-technology Promotion Agency Japan (hereinafter "IPA") will invite Top Guns to Japan for the program from the ITPEC member countries. The Top Guns will be elected two persons from each country; One person from the May exam passers and the other from the October exam passers.

The criteria for a Top Gun are the following:

1) Achieve a top-class score of FE exam or AP exam in each country.
2) Have a good command of English.
3) Have good communication skills.
4) Have a strong motivation to learn from the program.
5) Have a willingness to contribute as ITPEC Ambassador after returning to each country.

The program will be organized to nurture capable people so that they can play leading parts for ITPEC Examination promotion jointly with the examination implementing bodies and also for cooperation with Japanese companies.
In the previous ITPEC Top Gun Program in Feb 2015, a wide range of contents was included, such as project management training, workshops and discussions with Japanese IT companies, and hands-on experience of cutting edge IT services and products of Japan.
The next ITPEC Top Gun Program will have similar contents.
Voices from the participants of the first Top Gun Program in 2015:
I want to say that the Top Gun Program is a great program. You can get a lot of knowledge, and the program will make your eyes open. Please try your best to join the Top Gun Program and share your experience with others after returning to your country.
The first step is to pass the examination, and the next step is to experience the world to put your skills into implementation. I hope you can open your new world with the Top Gun Program.
If you pass the examination, I strongly recommend to apply the Top Gun Program. I promise you can experience lots more than you imagine through the program in Japan.
This program will train you. This is not just a reward, but an opportunity to open your eyes. You will not be able to see and experience any technology like this unless you join this program. This is the first step for you to change your life.

If you like to try this program, please contact the exam implementing body in your country from the following link.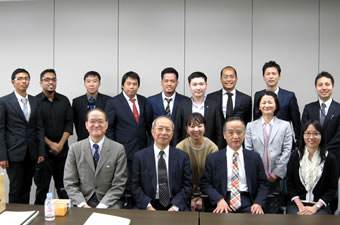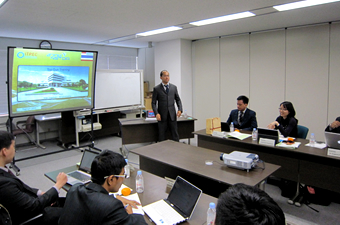 Photos of the first Top Gun Program in Feb 2015